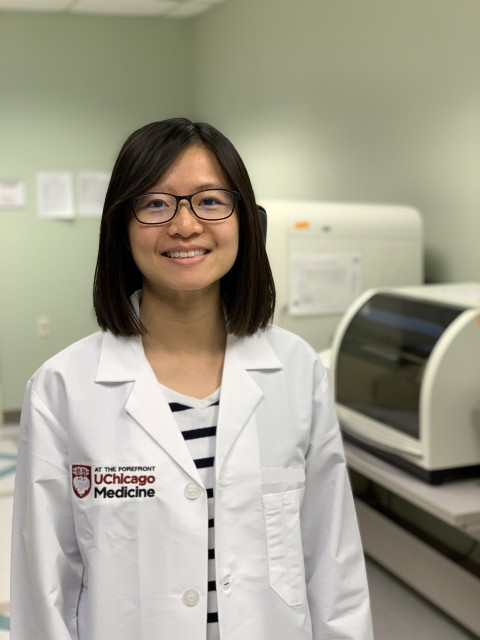 The Chicago Section of the American Association for Clinical Chemistry (AACC) has selected University of Chicago Clinical Chemistry Fellow Nga Yeung Tang, PhD, as one of this year's winners of the Educational Award. The award sponsors clinical chemistry students and fellows to attend the AACC Annual Meeting in Anaheim, CA.
Awards will be presented at the AACC-Chicago Section Awards Reception on Tuesday, August 6, 2019 in Anaheim. At the reception, Dr. Tang will briefly talk about her project: "Implementing high-sensitivity cardiac troponin T: the issue of hemolysis interference," mentored by UChicago professor Dr. Xander van Wijk. She will also present a poster at the annual meeting.
Congratulations to Dr. Tang and the rest of the AACC award winners! Your contributions to science and the field of clinical chemistry are truly impressive.